Organized by:
Prof. Ludwig, Wilhelminen Cancer Research Institute & EMERI - European Medical Education and Research Institute, Vienna, Austria
Venue:
Language:
The official language of the meeting is English.
Registrations:
Places are limited and subject to acceptance. In order to allow for participation of a similar proportion of attendees from different European countries, contingents will be allocated to each European country. If these slots are not fully utilized until 1 December, 2019, applicants will be accepted according to the order of receipt of requests.
We highly recommend that you submit your request as soon as possible.
Target Audience:
This meeting is open for physicians and clinical investigators treating patients with multiply myeloma.
Accreditation:
Has been requested from EBAH - European Board for Accreditation in Hematology.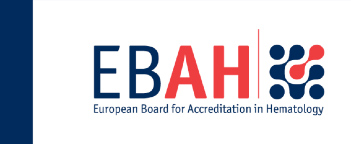 Congress & Travel Affairs:
Mondial Medica Reisebuero GmbH
Congress Department
Waehringer Guertel 18-20 (AKH), 1090 Vienna, Austria
t +43 1 4024061-0, +43 1 40400-55810
f +43 1 4024061-20
www.mondial-medica.at